I had the chance to walk around Delafield for an hour last weekend. I learned a little bit about it and thought I would share.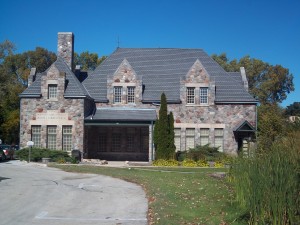 Delafield was home to a state fish hatchery which is a pretty cool looking building. The building itself is actually a community center and the old grounds are a nature area and park.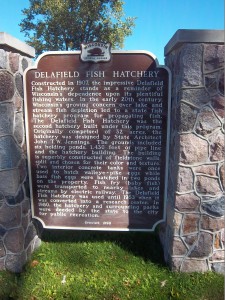 Another point of interest was Hawks Inn which is now a historical museum. It was closed but I walked around the grounds a bit. It isn't in it's original location but it used to be an inn, post office and a center of life for early Delafield.
Delafield was founded in 1837, well before Wisconsin became a state in 1848. It was a stop on the Milwaukee to Madison stage coach line. The downtown buildings are built to look old and there are a lot of stop signs to keep people from speeding through town. It seemed like a pretty lively place when I was there. I thought it was a pretty interesting place and it is situated fairly close to the greater Milwaukee area. Not a place I would personally want to live but I can see that Delafield has it's charms.