All My Good Countrymen or All My Compatriots (Všichni dobří rodáci) (Vojtěch Jasný, 1968)
First things first I must confess I am not sure about the exact name. The DVD I checked out from the library says All My Good Countrymen but Wikipedia and IMDb give the title as All My Compatriots. I guess it is always ambiguous when you are translating. (Google Translate says: All Good Citizens but I always take Google Translate with a grain of salt) Are there any readers who speak Czech who would like to elaborate?
This movie covers a few years from the late 40's to the early 60's. It is how the collectivization of farming changes a small Moravian village. It focuses on the people and their stories. I rather liked the film. The scenery is really pretty. (It isn't helping my wanderlust.) This movie was made after the Prague Spring but was then censored after the communists cracked down on such things shortly after.
I definitely see why it was censored – it does not paint a flattering picture of agricultural collectivization.
The characters are memorable and none of them are perfect. One that stood out to me was the "Merry Widow" character. Everyone she dates seems to die. You would think some people would learn! The movie does a really good job of using the seasons and the scenery to help the story. It makes me wish I had a time machine and a passport. From the booklet that was in the DVD case I found out that the town the movie was filmed in is called Bystré. It is still a small town according to Wikipedia. The portrayal of a small town made it a better movie for me.
Overall I liked the movie. It is quite remarkable that the movie was made and I think we have the Prague Spring to thank for that. I would recommend it to anyone who likes movies about rural life.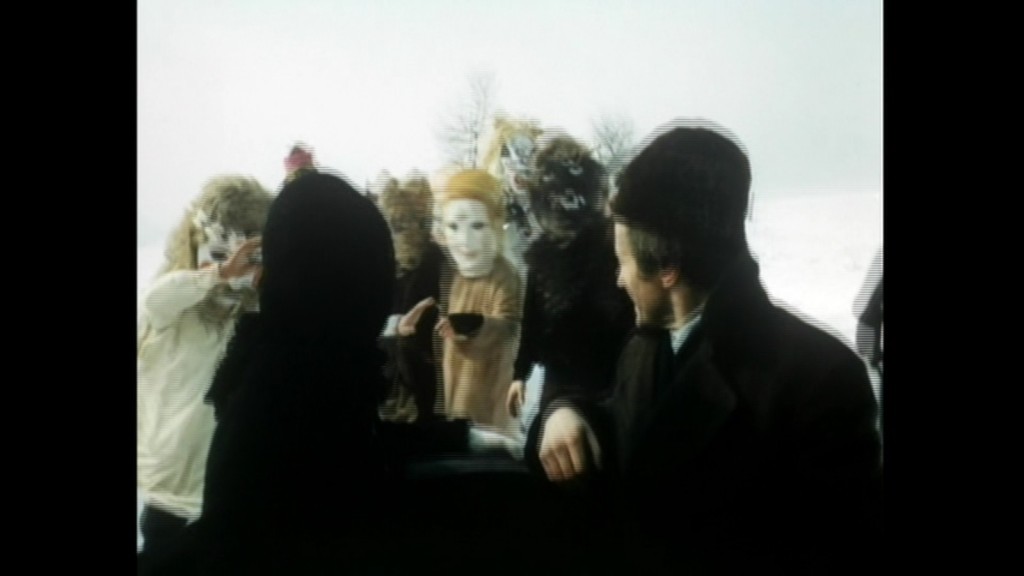 http://en.wikipedia.org/wiki/Bystr%C3%A9_%28Svitavy_District%29#