I recently went to the National Mustard Museum. I wrote a bit about it here. I wanted to share a picture: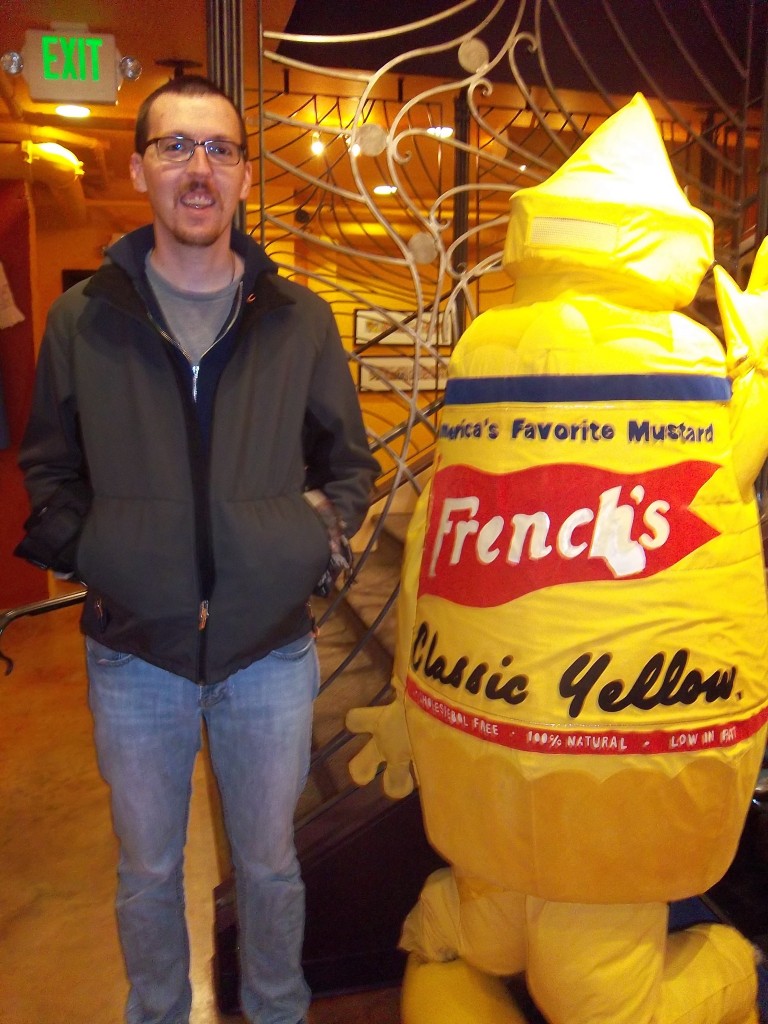 Wearing this would have been a horrible summer job!
I am a mustard eater after going to the museum. I have a bottle of stone ground mustard in the fridge to eat with pretzels. Just goes to show that you never know if you will like something until you try it. There are bottles of mustard from many states and countries. And for a price of free you really can't go wrong.
You can find out more about the museum and shop here.
Have you ever been to the museum? Are there any other small museums I should check out?