Beaver Iowa is a small town off of Highway 30 in Iowa. It is pretty unremarkable to most but it holds some interest to me as my Grandma's Uncle Morris used to own a tavern there. My grandma remembers piling in the car in the early morning in Menominee MI as a young girl. They would drive all day and get to Beaver. Her uncle let her have all the soda and candy she wanted. She has fond memories of these times. From what I gather he is buried in Ames, IA.
So when I was headed to Omaha this last summer I detoured through to see what was there. And besides the post office and grain elevator there wasn't a whole lot going on. But the buildings my uncle used to own are still standing (kind of). He also owned the old bank building and I am told he used the vault as a closet. I took some pictures of them. The roofs have collapsed but I took some pictures from the sidewalk.
A few pictures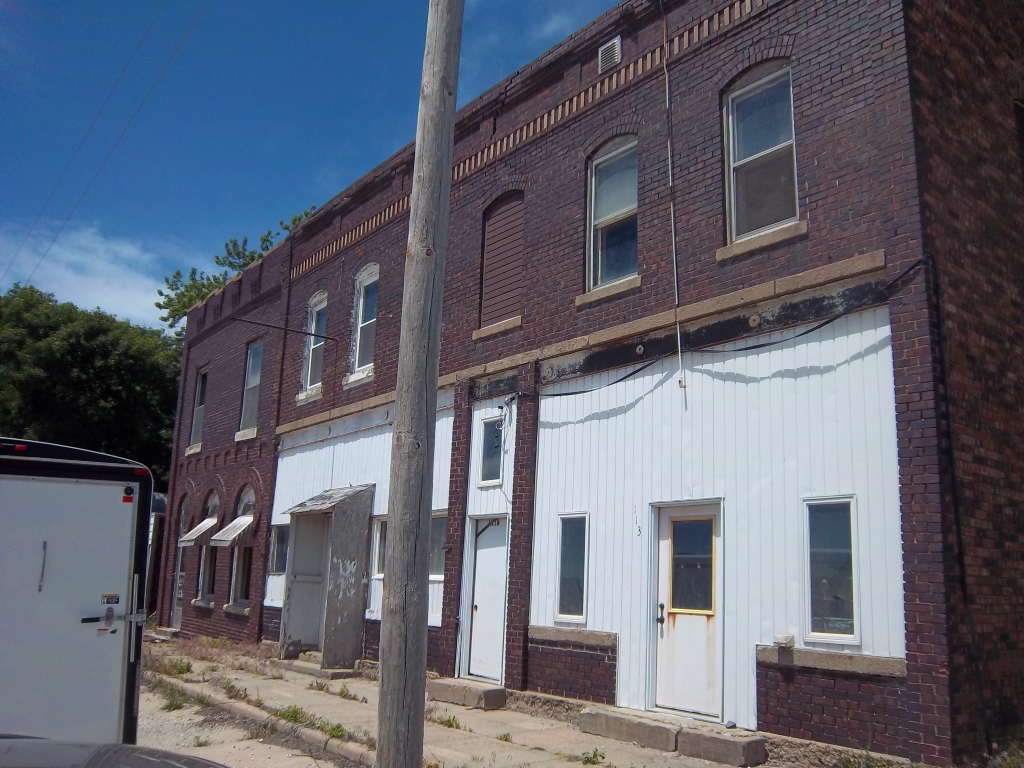 Downtown Beaver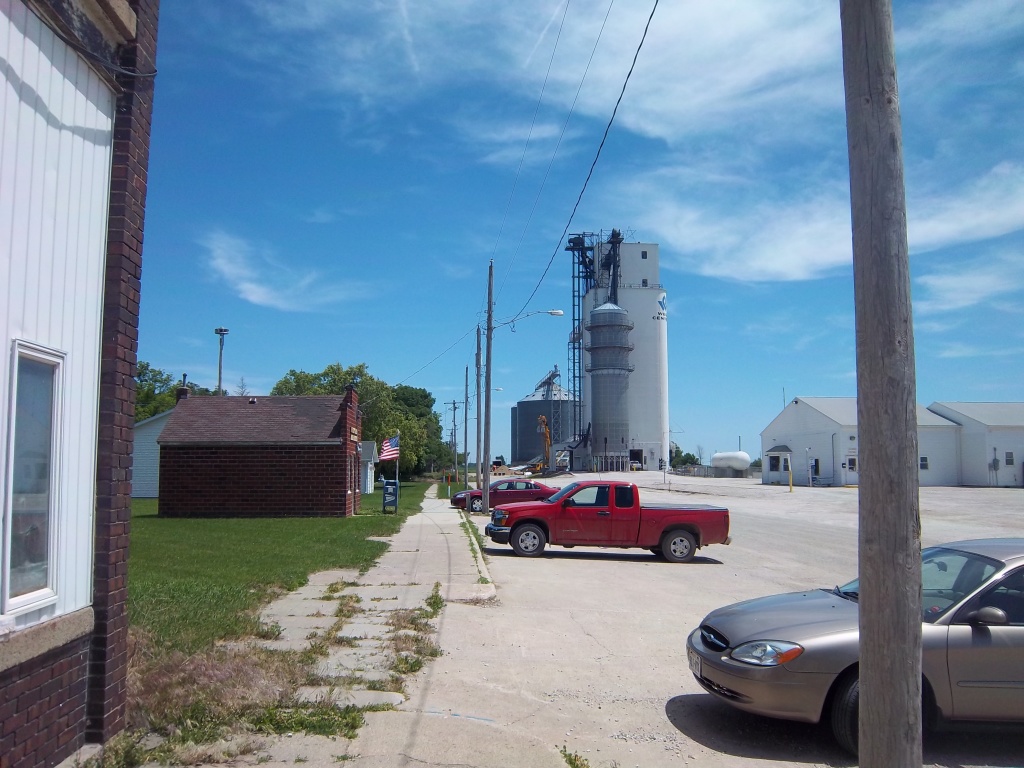 Looking at the elevator – I am guessing this is the main jobs area of Beaver.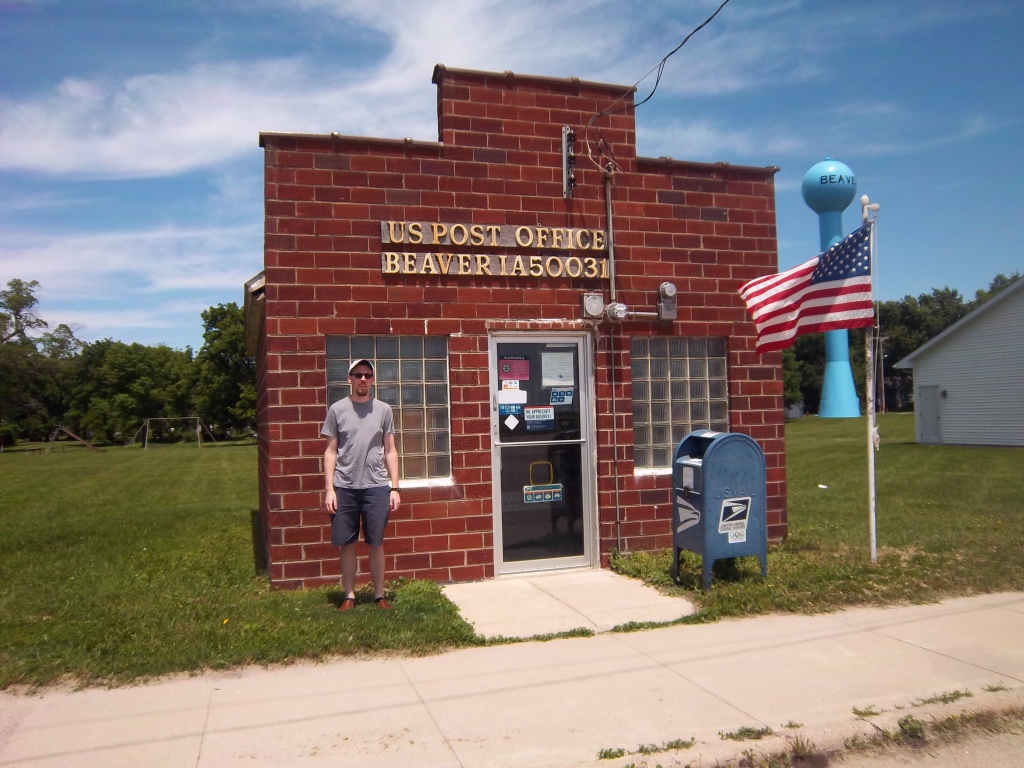 Beaver post office and water tower.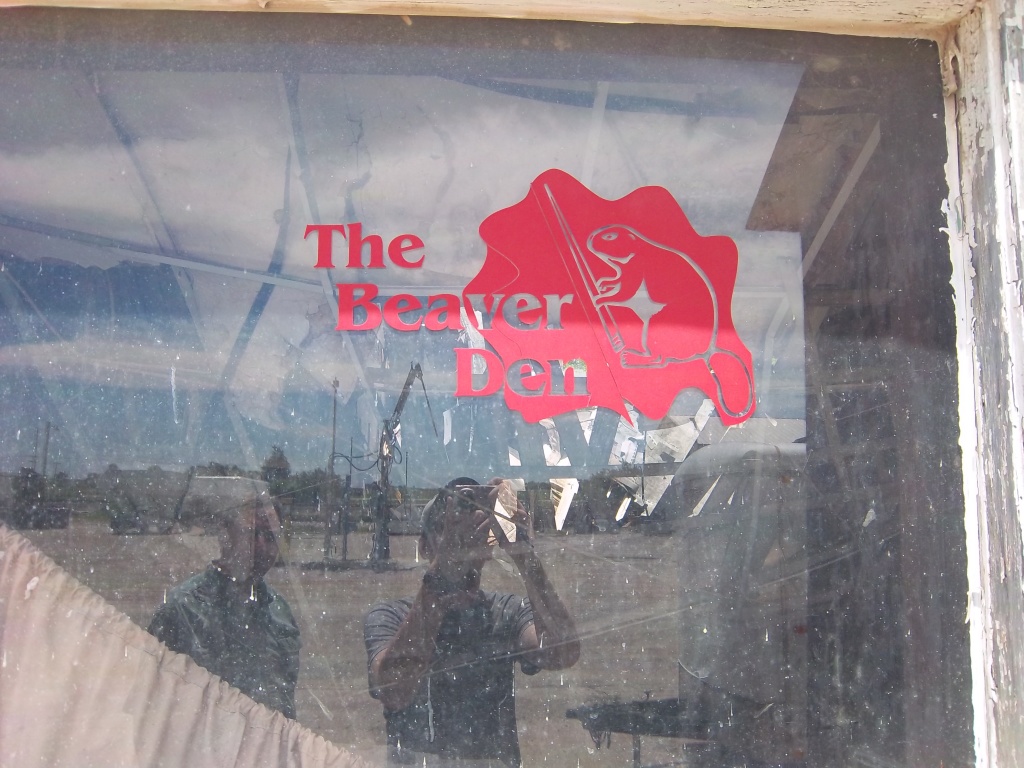 The Beaver Den – this must have been a bar before the roof caved in.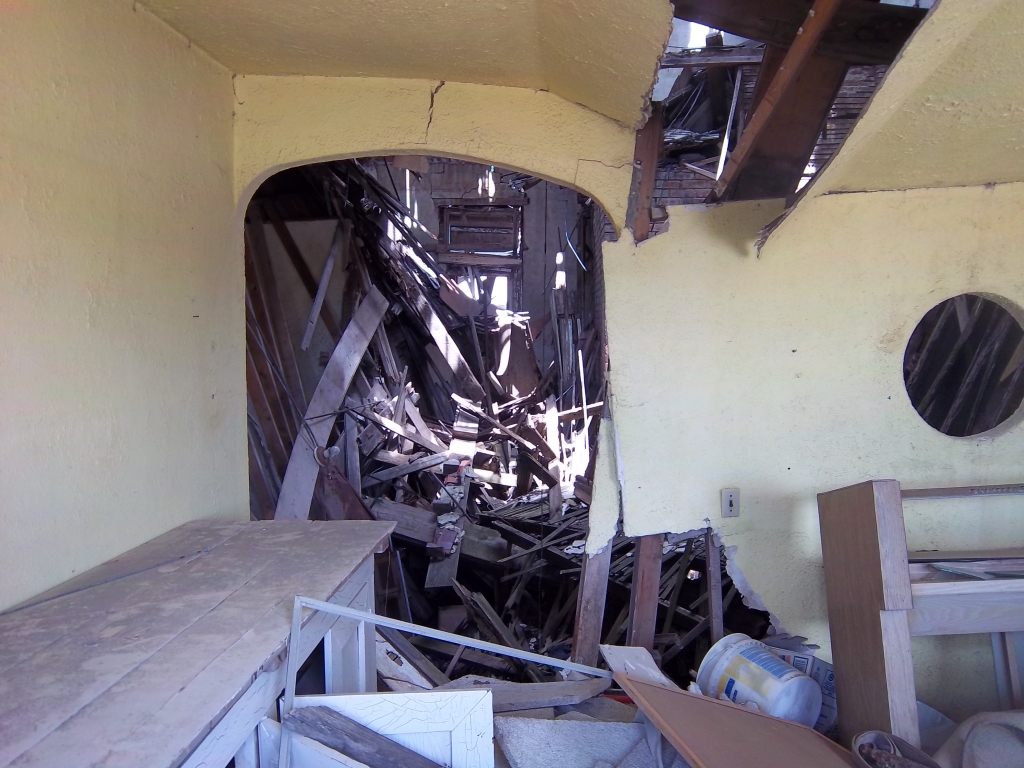 This could use a little TLC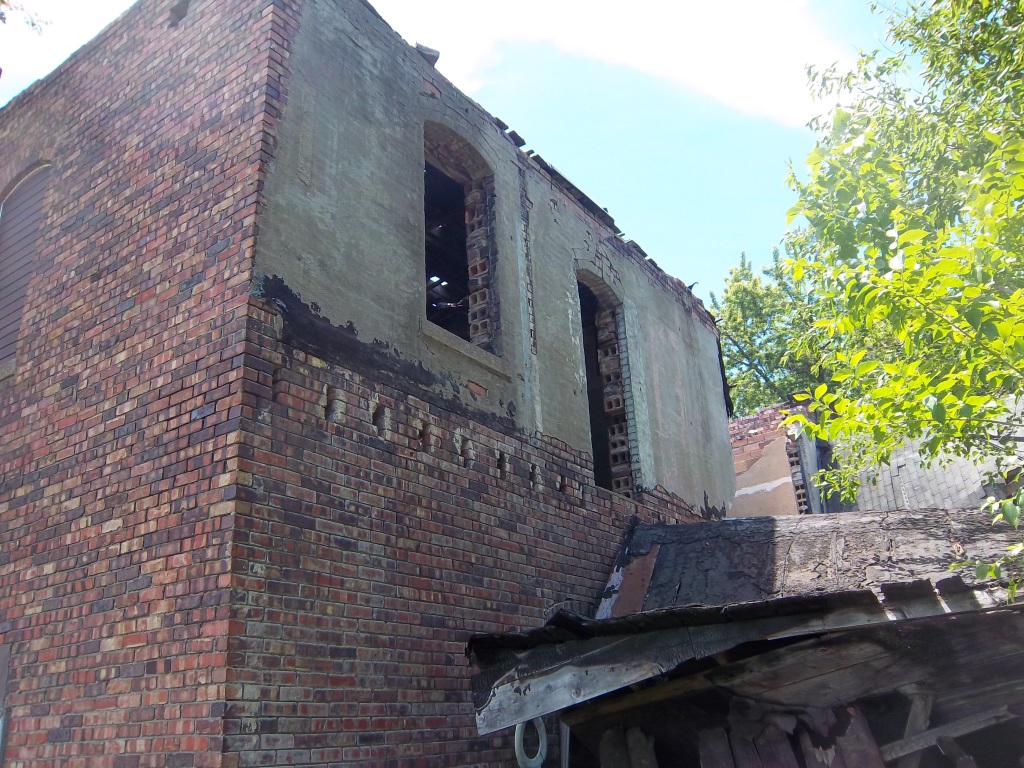 At least the bricks are still good.
Some thoughts
It was interesting to see this small town. My hometown was about 3,500 people and I thought that was small growing up but some of these really rural towns make 3,500 sound like a metropolis. I think growing up here would be an experience in itself.
If you would like some more reading on Beaver see this awesome blog post and the Wikipedia article.