Today while I was waiting the two hours for my bread dough to rise I decided to take a walk. The temperature was around 30F and that is pert near the best winter temperature there is in my book. I headed to the lakefront as it has been awhile since I have been down there. I saw the ice fishers and decided today was a beautiful day for a walk on Lake Mendota. I left from Marshall Park (techinically in Madison) and left at the Middleton Boat Landing near Captain Bills and Harbor Athletic Club. I took few pictures below: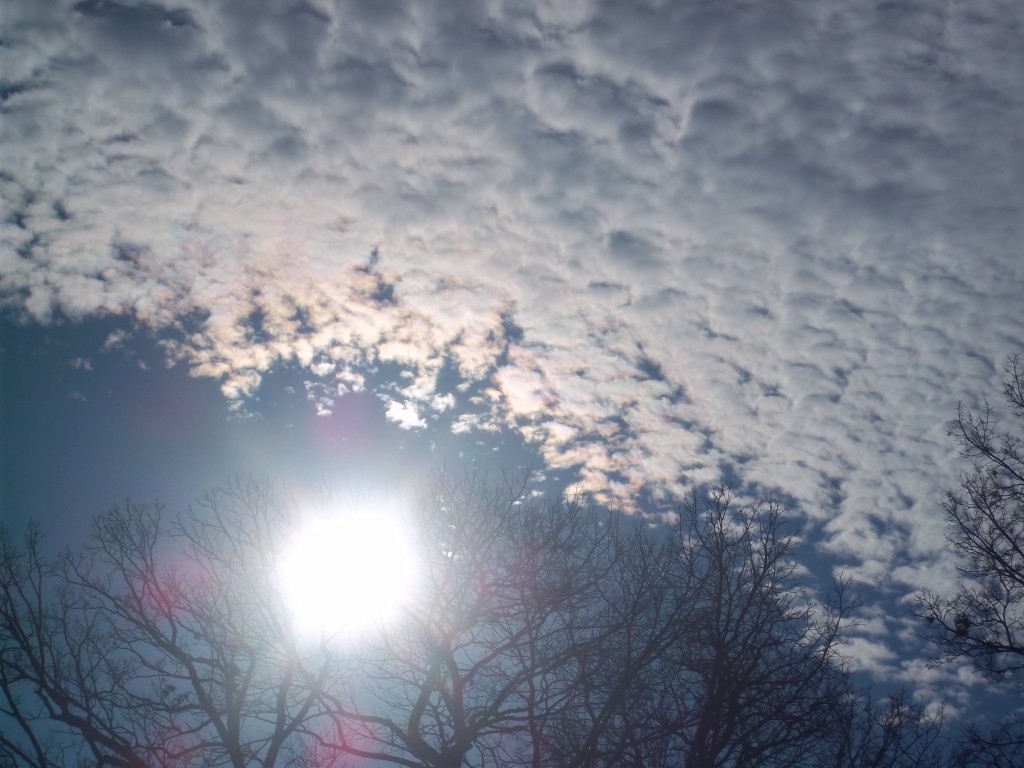 I like this picture; the texture of the clouds appeals to me. I took this from the lake. There are a lot of mature trees right on the water. I think they would help the property values quite a bit.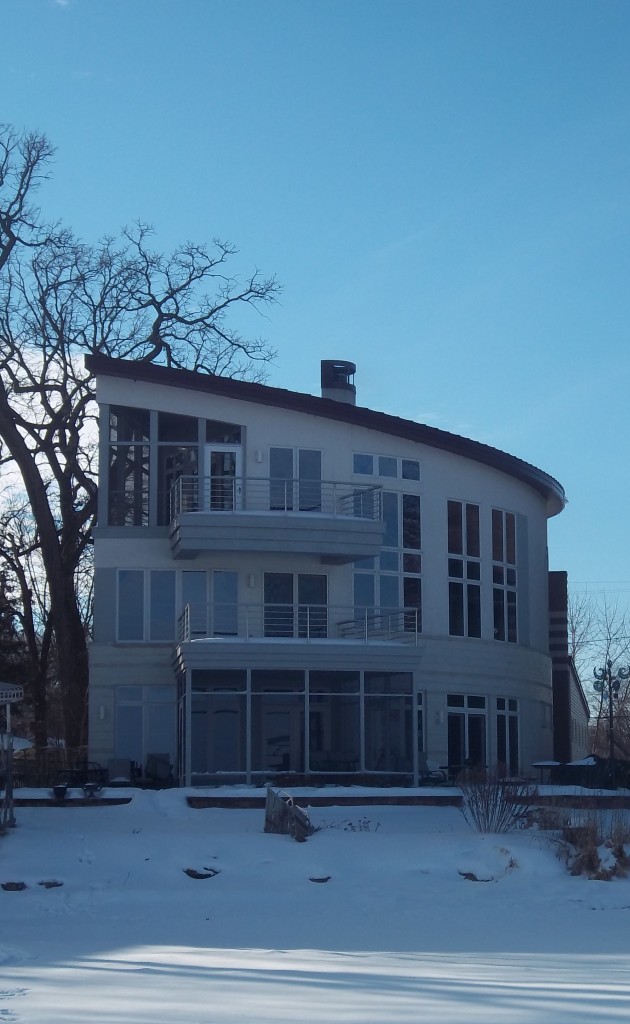 I got to see what all the houses look like from the lake. From the back all you can mostly see is garages. This one stuck out because of the curve. I liked the amount of windows as well. Some houses did not have enough windows in my opinion.
There are some really nice houses on the lake. (There was a modest looking one for sale – I looked it up when I got home and it is listed for 850k.)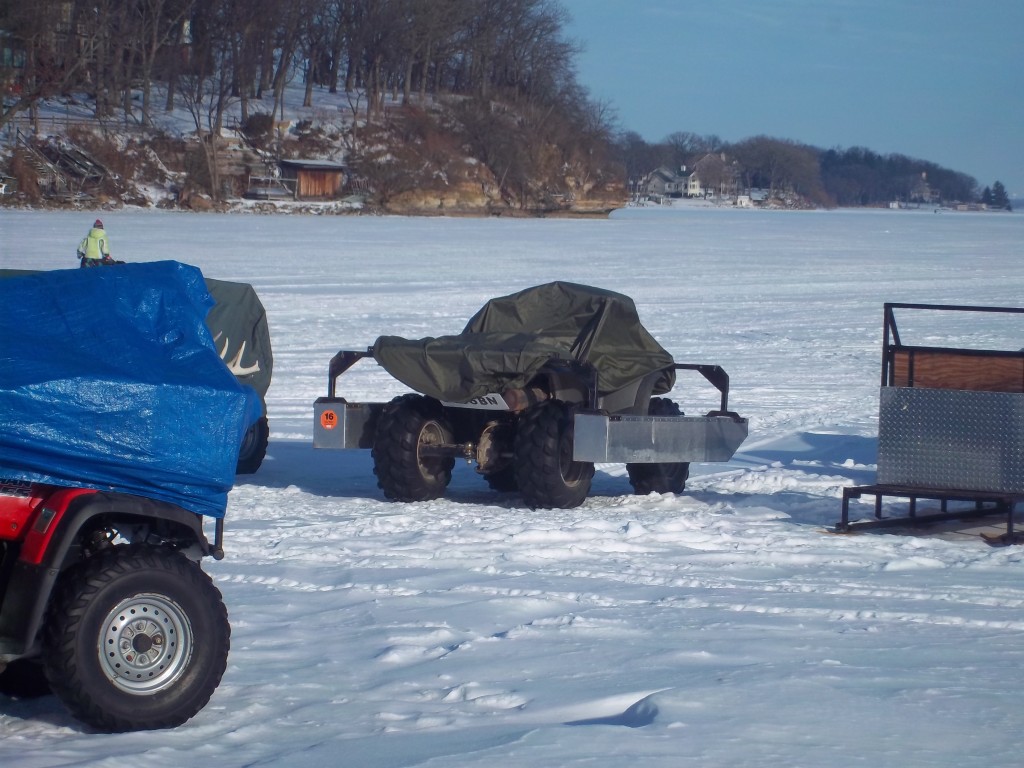 It looked like some fishermen leave their ATVs on the ice. Both this one and another one had some flotation devices connected in case they break through. Probably not a large concern right now but definitely prudent once the weather warms up.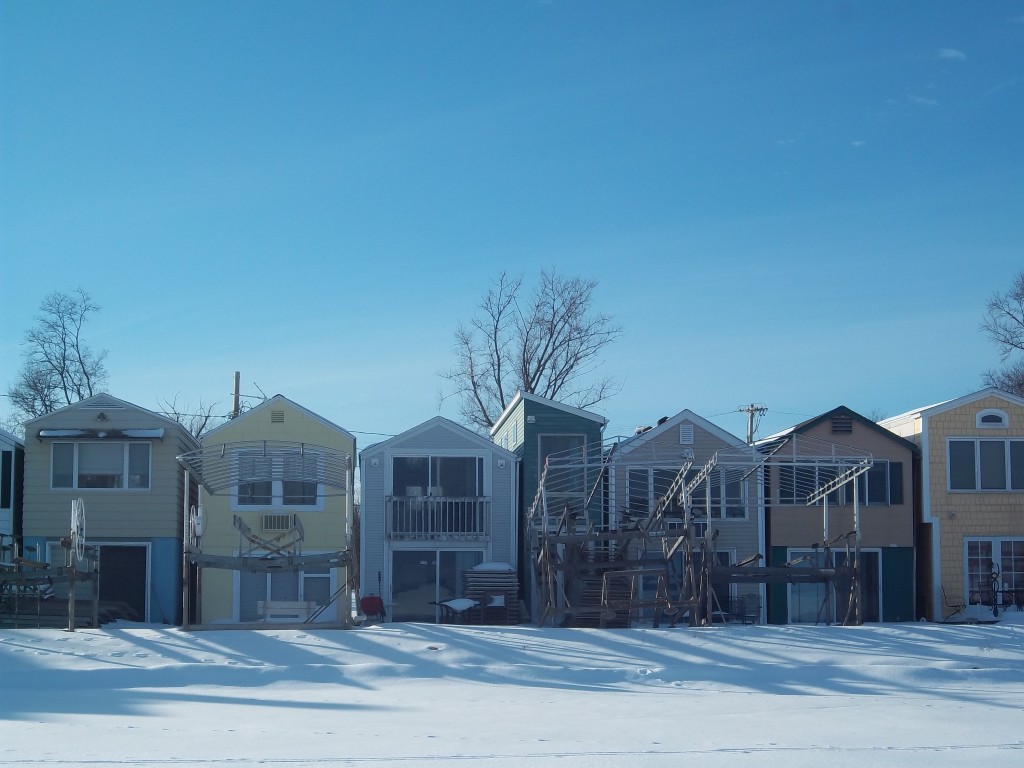 Here is a view of the Middleton Boathouses from the lakeside. The green one is really narrow! One of them had a for sale sign on it but no contact information. I would be interested to know what something like that would go for.
I wasn't the only one going for a walk. There was a couple on skis as well. I saw two Christmas trees. I think they are good habitat for fish once they fall through. I also saw a man snow blowing the lake. At first I was confused but as I got closer I saw that we was making an ice rink. All in all I had a nice walk on a nice day.