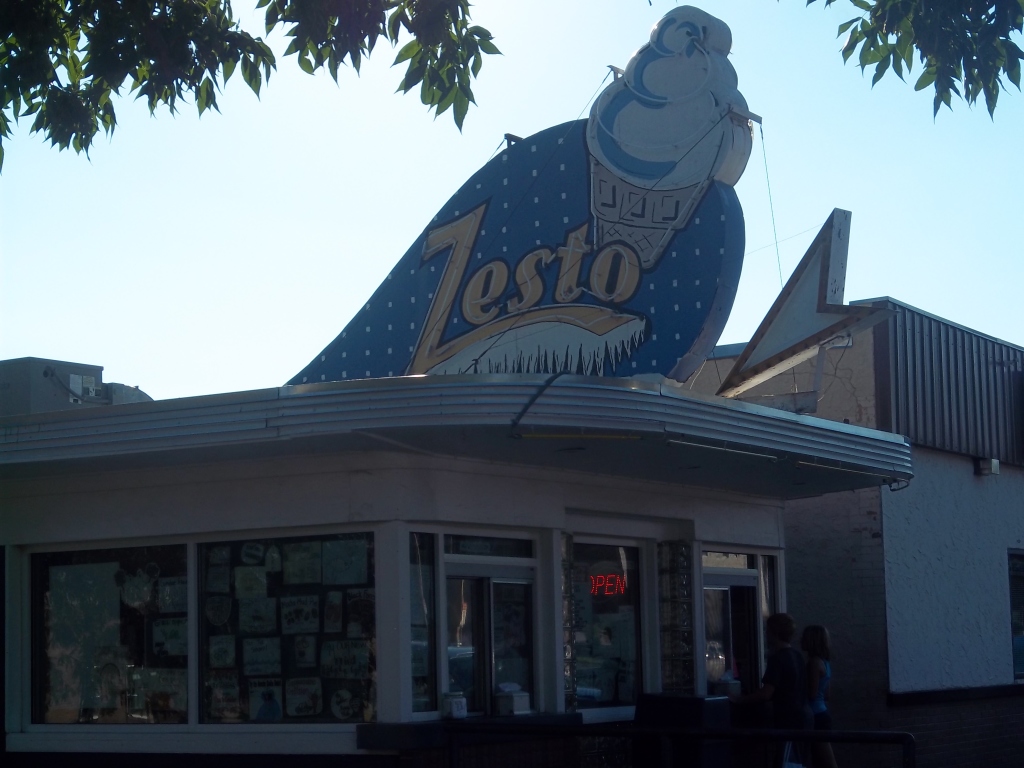 In 2013 on my trip to South Dakota with my girlfriend we were walking around Pierre, SD we stopped to eat at what I thought was a local little ice cream place called Zesto. ("Zesto is the Besto!")
But when I was in Omaha this year I was surprised to see another Zesto. After some research on Wikipedia it looks like there are a few of them around but they are independently owned.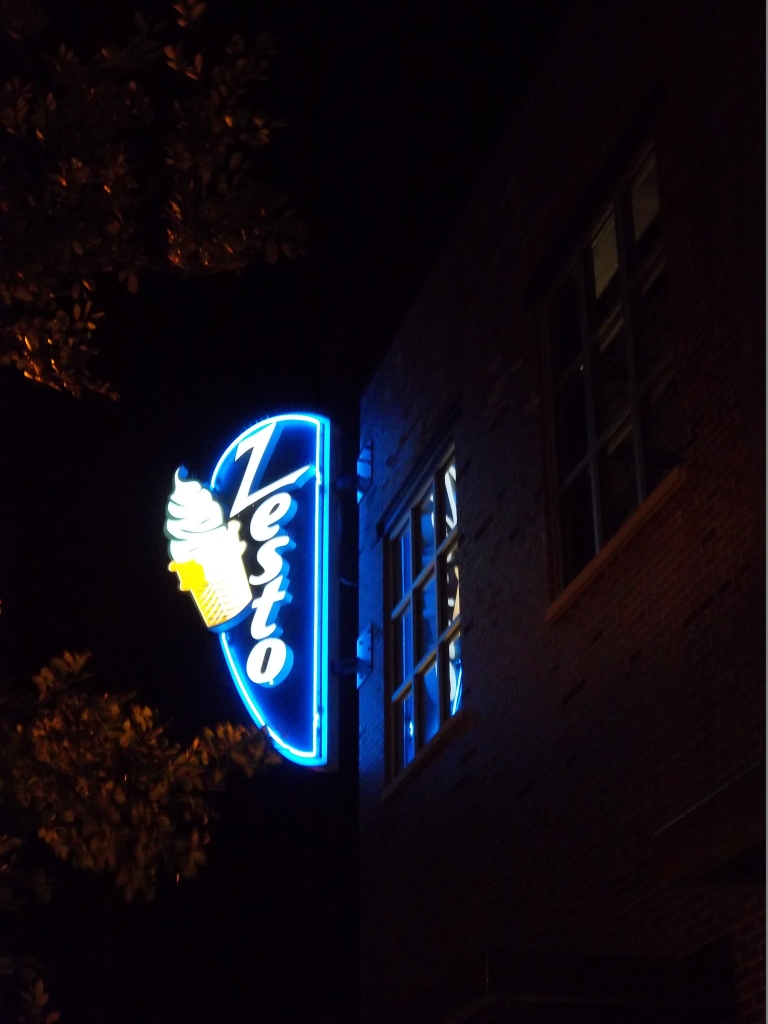 The word Zesto sounds bit like a medication or a 50's cleaning product that you would hear on old time radio. Keep your eyes open – you never know what you will see when you are out and about.